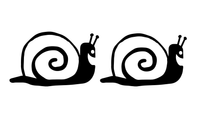 Hi everyone! We're a couple of music makers that hail from Cleveland, Ohio. 8 years ago we named our tiny 2-piece band "the Baker's Basement" and started composing tunes and playing shows all over the Midwest. We make small songs and bigger ones. Some are slow and tender and others invite laughter. Some are simple and easy and others funky and swingin'. The instruments: an acoustic guitar, our 2 singing voices, and the heartbeat, a small homemade percussion array that we call the "Tempeh Kit." Sometimes we like to add a few other small elements in there to spice it up (guillele, kazoo, trumpet, shot glasses, banjo, found objects). Our inspirations are far and wide, so we like mixing together an array of musical flavors to help convey all that we feel: scrumptious notes of folk and rock, pulsing edges of funk, and a pinch or two of jazz and blues. What results is a dynamic and curious presentation of song and story: a collection of sonic inventions reflecting nearly a decade of the chemistry we've shared in studio, on stage, and out in the world.
Our names are Kate Dedinsky and Adam Grindler, and the two of us first met in January of 2011 among the odd smelling mixture of evergreen and paper factory in Chillicothe, Ohio.  It was here that we attended the Recording Workshop and learned about audio engineering.  Our shared passion for songwriting and other artistic pursuits led Adam to relocate from his home in Northern Virginia to Cleveland where we began collaborating and writing songs under the name 'the Baker's Basement' in July of 2012.  Since those early days we've explored heavily the challenges and possibilities of writing and performing as a two-piece band. Much of this exploration has involved countless hours spent sharing this music in a variety of live performance environments, from living rooms and street corners to music venues and festival stages. Some of our festival appearances through the years include: Brite Winter Festival, Heights Music Hop, Ingenuity Fest, Love Fest, Sparx City Hop, and Garlic Fest.  We've also held two residencies at Cedar Point during their 2020 Bands in Residence Program.
For the two of us,  songwriting and recording is a perpetual process, and our laboratory is always operating as we cultivate new sonic landscapes.  We've released much music over the years including three albums that we titled Island, Seasonings, and Buck.  Our most recent work, released in January of 2021, is called Good Word, an EP we crafted in the spirit of the year 2020.  We're currently completing our 4th LP, an album called "Wild Wild Sheep" set to release in late 2021.  
Kate & Adam operate a company they call Rubadub Productions.  Dedicated to the development of an array of sonic & visual projects, Rubadub Productions features the live and recorded works of:
the Baker's Basement
Baseball Boogie Band (tBB's kooky baseball themed alter-ego)
Honey Tree Beats (Kate's solo works)
Fiddlin' Cricket (Adam's solo works)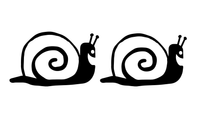 rub-a-dub [ ruhb-uh-duhb ] noun the sound of a drum when beaten.